The Food We Eat: West Northamptonshire Sustainable Food Network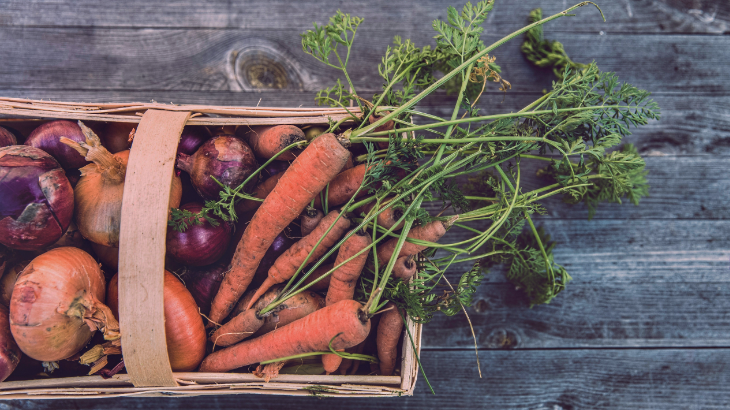 As residents of West Northamptonshire we at CA-WN have two key missions:
o to reduce our greenhouse gas emissions because they are contributing to global overheating
o to prepare ourselves for living with the weather extremes that are the consequence of a critically altered climate - winter days of sub-zero temperatures, extended summer heatwaves, severe droughts and the flooding that comes with massive downpours.
We recognise that there are hugely complicated interactions between human activity and our natural environment. However, for simplicity's sake, as a starting point for actions intended to deliver on those two missions, we are focusing on the basics of life:
o the air we breathe
o the water we drink
o the food we eat
o the shelter we call home
Successful climate activism requires effective collaboration and our actions are never intended to reinvent wheels. Fortunately, related to The Food We Eat, there are already local wheels in motion. We are pleased to be collaborating with the West Northamptonshire Sustainable Food Network, which is working to improve the quality of food, end food waste, address food poverty, and ensure that we have a thriving, healthy and sustainable food economy.
---
The West Northamptonshire Sustainable Food Network
The Sustainable Food Network emerged from research into rural food insecurity and poverty conducted by Northamptonshire ACRE (Action with Communities in Rural England)1 and a complementary study by Northampton Hope Centre, Poverty in Northampton2. Today the Hope Centre, together with West Northamptonshire Council, provide the central support for the network.
The Network includes FAAWN (Food Aid Alliance West Northants), which provides food aid and distributes waste food through a network of food banks, social supermarkets and food larders.
Recognition for the Network as a Sustainable Food Place3 was supported by Transition Town Northampton4. Also in the Network are Food4Heroes5, who started by bringing together furloughed catering staff to cook meals for key workers struggling to purchase basic foods such as fresh fruit and vegetables during the pandemic, and who now distribute high quality meals cooked by caterers, pubs and restaurants through foodbanks; Northampton College6 whose catering school facilities have been made available to the Network out-of-hours; the central catering team at Northampton General Hospital under the leadership of Dr Clare Topping7, Energy and Sustainability Manager; Northamptonshire Integrated Care Partnership8, recognising access to reliable, affordable nutritious food is important not just for physical health but mental wellbeing too; and the University of Northampton9 which has baked sustainability into all its operations.
Northampton Hope, backed by West Northamptonshire Council's Public Health team, are running the Grow! Cook! Eat! project10 that is delivering growing, cooking and healthy eating programs across West Northamptonshire. With the help of Cooking Good11 community champions are learning, and being trained to pass on, skills for low cost growing and cooking.
We're looking forward to posting further news about the Network.
---
1 An investigation into rural food poverty and insecurity in Northamptonshire - 2021 -Northamptonshire ACRE
https://www.northantsacre.org.uk/sites/acre.1pcswebdesign.co.uk/files/Northamptonshire%20ACRE%20rural%20food%20report.pdf
2 Poverty in Northampton
https://www.northamptonhopecentre.org.uk/wp-content/uploads/2022/03/9322-Poverty-report-FINAL-PRINT.pdf
3 Sustainable Food Places
https://www.sustainablefoodplaces.org
4 Transition Town Northamptonshire
http://www.transitiontownnorthampton.org
5 Food4Heroes
https://food4heroes.org.uk
6 Northampton College
https://www.northamptoncollege.ac.uk
7 Dr Clare Topping
https://exchange.ca-wn.org/my-three
8 Integrated Care Northamptonshire
https://www.icnorthamptonshire.org.uk
9 University of Northampton
https://www.northampton.ac.uk/about-us/services-and-facilities/retail-and-catering/sustainability/
10 Grow, Cook, Eat
https://www.northamptonhopecentre.org.uk/grow-cook-eat/
11 Cooking Good
https://www.cooking-good.co.uk