Welcome to Our New Home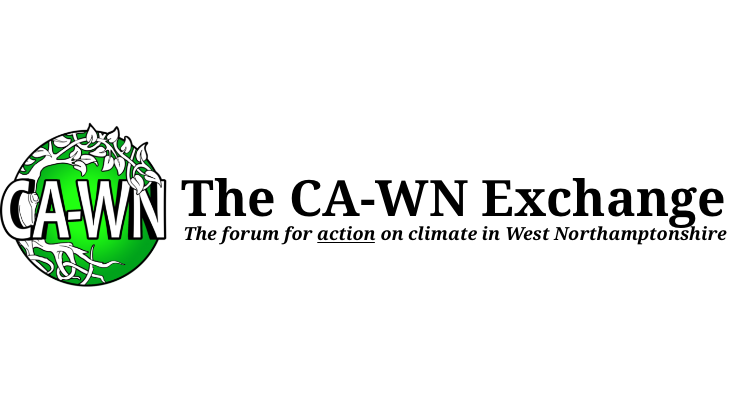 🍃
January 2023 marks an exciting time for CA-WN (Climate Action - West Northamptonshire) as we launch a new
forum
for the exchange of ideas, research and content on the climate and biodiversity crisis.
https://exchange.ca-wn.org/
---
For our valued supporters, we thank you for your commitment to CA-WN. 2022 was an active year in which CA-WN achieved a number of things of which we are proud; namely positive collaboration with local groups, well attended monthly members' meetings, close attention to West Northamptonshire Council activities, the launch of the CA-WN Exchange newsletter, publication of the 'Claim Back Your Space' booklet and a number of online and in person events.
We hope you will continue to be a supporter of CA-WN and work with us to deliver resident-led solutions to the climate and biodiversity crisis.
---
🍃
You will receive the monthly CA-WN Exchange to your Inbox (on the first Saturday of every month). This will cover a range of topics from food and farming, biodiversity, business spotlights, local Council commentary, a what's on guide and useful hints and tips to help you play a part in climate action.
---
To search for articles, use the Features tab on the Home Page where you will find a dropdown list of the different topics we cover.
If you would like to become an active participant in our collaborative online forum, please Sign In and Subscribe on the site. You can Unsubscribe at any time. https://exchange.ca-wn.org/
---