Movement: how to take back our streets and transform our lives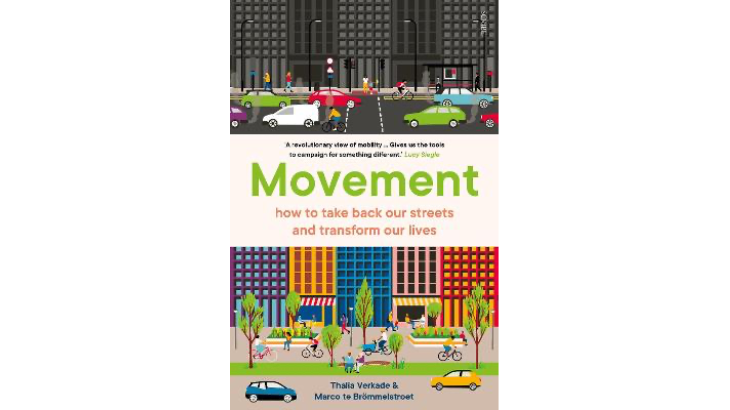 by Thalia Verkade and Marco te Broemmelstroet.
Translated from the Dutch by Fiona Graham
Once upon a time our streets were sociable spaces where people met to chat, and children safely played. But not now. Drivers, not pedestrians, rule our roads. How did we let that happen and what can we do to return our public spaces to be shared safe places?
If what's needed has never been done before then technical professionals probably cannot help. They are constrained from 'thinking outside the box' because they must play by the rules and the rules are governed by precedence and legislative demands.
Though set in Holland this highly readable invitation to rethink things, to put people at the centre of urban design, has universal relevance.
Follow the link below to the CA-WN Bookshop where you can support local and independent bookstores, or borrow from your local library.