**Updated** Promising meeting on local energy with Chris Heaton-Harris, MP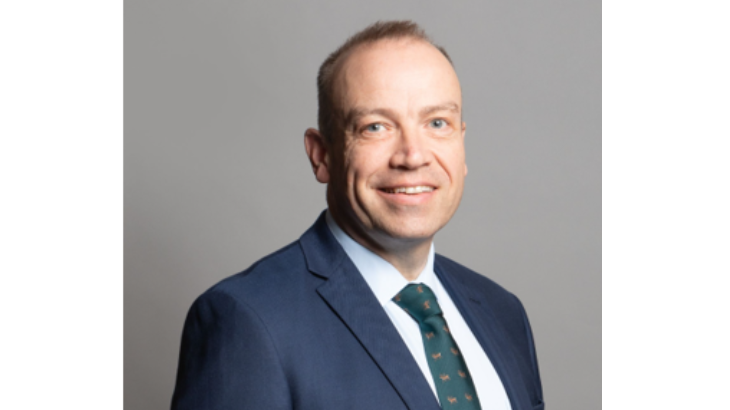 **Update February 24, 2023
You may be aware of a new Government-published report – the 'Net Zero Review', conducted by former energy minster Chris Skidmore.
The review is strongly supportive of the Local Electricity Bill, including in its recommendations:
⏩
Turbocharging community energy
Government should commit to the Local Electricity Bill and publish a Community Energy Strategy that addresses regulatory, legislative, funding and capacity barriers in the sector. The Strategy should also consider what support should be given to innovative projects such as community purchasing and community energy sharing and storage.
It goes on to say: "Current regulations in the energy market mean that community energy projects cannot directly supply local communities, an issue which the Local Electricity Bill seeks to address."
This might be a good time to write to your MP to ask them to support the Bill. Of the 7 Northamptonshire MPs only one (Kettering's Philip Hollobone) is among the cross-party group of 317 MPs supporting the bill.  
The not-for-profit organisation Power for People has some guidance on writing to your MP https://powerforpeople.org.uk/write-to-your-mp-leb
---
We had an encouraging conversation with Mr Heaton-Harris at the Griffin's Head in Mears Ashby about small-scale community renewable energy generation. Mr Heaton-Harris was knowledgeable on the subject and supportive of the Energy Bill amendments* which would make the creation of local electricity projects much easier. Right now any community group hoping to set up a small renewable energy generation project to benefit their local area is hit by a swathe of unfair regulation and disproportionally high costs. The Bill has solid support in the House of Lords and with a favourable wind will be debated by the House of Commons in the spring. There is recognition amongst MPs that community-owned and locally-owned renewable energy schemes would play an important role in supporting the UK's national net-zero targets and over 300 MPs have already formally pledged their support. Mr Heaton-Harris promised to talk to other colleagues who have pledged support for the Bill and CA-WN will continue to press for him to formally add his name to the list. Mr Heaton Harris said he is keen to hear from the Department for Business, Energy and Industrial Strategy (BEIS) with regard to the technicalities of the Bill before doing so.
*The two recent amendments to the bill aim to introduce a Community Electricity Export Guarantee, to provide small-scale renewable energy generators with a guaranteed price for their electricity, and an Electricity Suppliers Services Scheme, which would enable those small-scale operators to sell directly to the local community at a 'community energy tariff', in conjunction with an existing licensed electricity supplier.
🍃
For more information on the amendments to the Local Electricity Bill and the Energy Bill, you can view the campaign by the not-for-profit organisation
Power for People.