ONE in Milton Keynes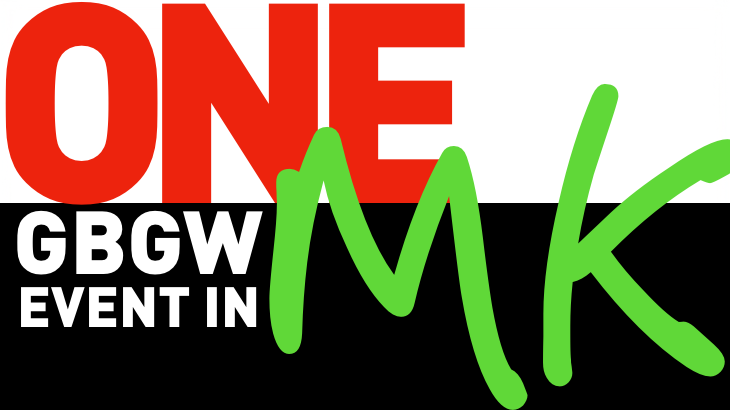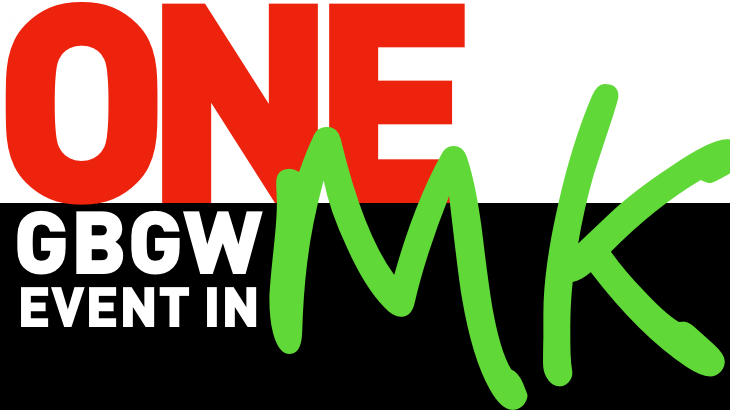 The ONE Campaign, sponsored by many of the world's greatest charitable foundations, hosted a Great Big Green Week event for Milton Keynes. And CA-WN was invited.

A diary clash had pushed the event to Saturday 24 June, the week after the official GBGW, which very usefully highlights that if we are to survive a changing climate then EVERY WEEK must be a GREAT BIG GREEN WEEK.
As an emissary for climate action in West Northamptonshire it was a revelation for CA-WN to hear about the climate-related projects run by residents in Milton Keynes, our neighbouring unitary authority.
Milton Keynes Council has itself shown leadership in its strategies for sustainable development, and has an award for planning excellence by the Royal Town Planning Institute (Ref 1).
Compare and contrast the development policies for Milton Keynes with those of West Northamptonshire. Our area has allowed the building of wholly unsustainable greenfield housing estates; new homes built without solar heating, rainwater harvesting or passive ventilation; housing without even photovoltaic panels which are so much cheaper to install when building new.
Worse, the location and layout of these modern communities mean that residents are trapped into car-dependence, adding to traffic jams and increasing our carbon emissions.
This is such a shame because Northampton had once demonstrated its ability to plan for an ultra-sustainable future. Those with long memories will recall that the Prince's Foundation and Northampton Borough Council, with the landowner, had together conceived and built Upton on the west side of Northampton as an exemplar for sustainable urban extensions.
Upton's EcoHomes incorporate solar heating, rainwater harvesting, photovoltaics, passive ventilation, sustainably derived insulation, green roofs and micro-CHP (Combined Heat and Power). In 2009 Upton Square won the UK Green Building Council's Sustainable Development of the Year award for projects under £2m - not so long ago but my, how things changed over the next decade as commercial developers were allowed free rein.
At the ONE event Youth Ambassadors Amy Whittle, Sara Ngandu and Ayantola Alayande welcomed representatives from across Milton Keynes to an afternoon of presentations and discussions. An introductory quiz focused minds on the realities of the climate emergency and outlined the goals of the ONE Campaign:
·       elevate the case for supporting climate adaptation
·       collaborate with local groups
·       amplify voices, stories and activities.

We next heard Milton Keynes City voices, stories and activities that included Transition Town MK, the Re-use Community Project - an initiative set up to recycle and sell unused items with profits shared among local charities, and Wolverton Community Energy which is now working across Milton Keynes helping individuals and businesses to reduce carbon use and become more energy efficient.

Tony Coughlan from the Green Party, the only political party to make a presentation, talked very generally about increased voter awareness of green policies. From the Open University we heard about new sustainability courses and Yvonne Alton, Buckinghamshire Women's Institute (WI) Climate Ambassador, spoke of the work of the WI and showed pictures of the scarf that represents the average UK temperature across 100 years,

The WI has a proud history of taking action to protect the environment, as a founding member of The Climate Coalition and by lobbying politicians to prioritise tackling the issue of climate change.

Eleven-year-old Milton Keynes resident Maryam Jazeem, a celebrated public speaker, Quran Reciter and YouTuber, said that Islamic leaders had used Friday Prayers to promote the Great Big Green Week and that respect for the environment was at the core of all religions.

Wendy Sale, representing Transition Town MK, gave a straightforward and highly accessible explanation of Doughnut Economics, the regenerative and distributive model developed by contemporary economist, Kate Raworth. Working at neighbourhood, local council and city level, an MK city portrait is being created based upon the principles of Doughnut Economics (Ref2).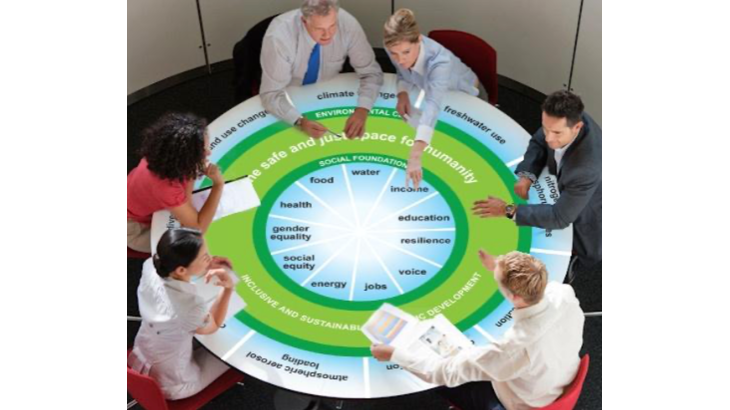 Northampton does have its local Transition Town group (Ref3) but are there are similarly concerned people in Daventry, Towcester and Brackley?

If you are keen to learn more about Doughnut Economics, and how to turn it from a radical idea into transformative action, watch out for the guest speaker at a meeting later this year.

Ref 1 RTPI South East Award for Planning Excellence 2023 - Best in Region Milton Keynes City Council
Ref 2 Milton Keynes Doughnut Economics
Ref 3 Transition Town Northampton