Greener Byfield Family Fun
CA-WN out and about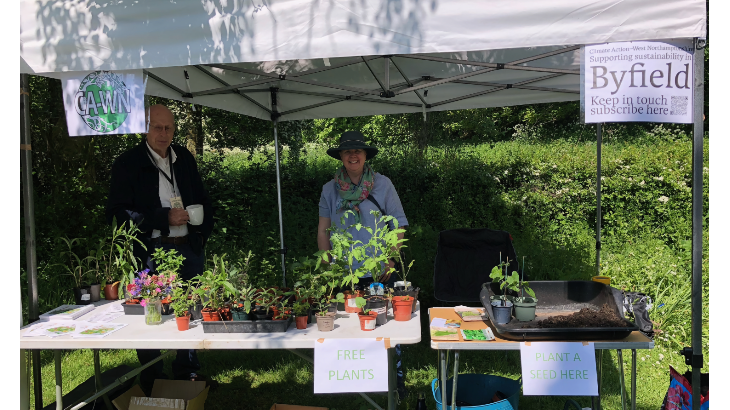 What a joy to be invited to participate in this event. It was set in Byfield Pocket Park, which is a little haven and worth a visit in its own right.
There was the obligatory tea and homemade cakes, as well as lots of activities on offer for local families. These included bird box and bird feeder making, solar powered toys, and an opportunity to see some local fossils (insert your own joke). Beekeepers from the village brought a display case of (safe and happy) honeybees and delicious honey for sale.
CA-WN took along a selection of native plants and seedlings to give away, and set up a little potting station where children could plant bean and sunflower seeds to take home and nurture.
It is so encouraging to see a parish council put on such a lovely event to raise awareness of climate change and the importance of making changes to how we live.
We know of other parish councils who are similarly pro-active – Boddington, Harlestone, Wootton, Syresham, Welford and Kilsby come to mind. If there's an event going on in your parish or neighbourhood do let us know and we can publicise it through CA-WN Exchange and even come along if possible.