CA-WN's Building Resilience Project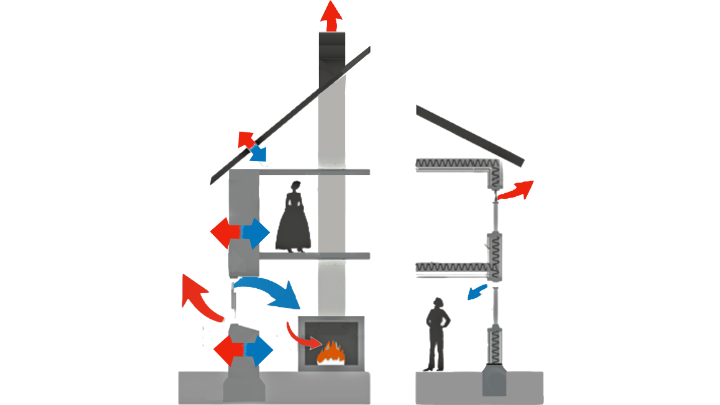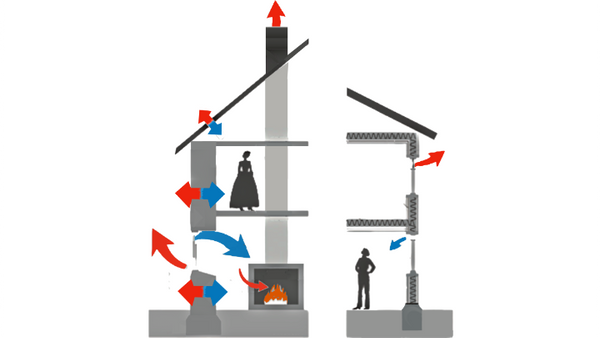 With energy costs a hot topic this winter CA-WN is helping households stay warm and save money.
Burning gas or oil or wood for warmth creates harmful greenhouse gasses and now the cost-of-living crisis adds energy conservation at home to the urgency for action.
For nearly 50 years, since the last worldwide energy crisis (Wikipedia), architects and engineers have been able to design buildings that use very little energy for winter heating and summer cooling. These days we could all live in homes that even on the coldest of days need little heat input to keep us comfortable indoors. And even more energy could be saved by capturing sunshine and turning it into hot water or electricity.
The statistics for local domestic Energy Performance Certificates (source) show that most Northamptonshire homes are energy inefficient, fuel is being wasted and that solar generally contributes nothing. Residents must pay a high price to maintain their usual standard of living.
To help our environment and to cut household expenses there's a pressing need to upgrade the energy efficiency of around 100,000 homes in our area. That is a colossal task that demands answers to four key questions:
What needs to be done to each home?
How much will it cost?
Who will do the work?
Where are the necessary materials and equipment?
To begin to find answers to these questions CA-WN is setting up and supporting local a Building Resilience Taskforce equipped to help communities carry out their own home energy assessments.
This hugely ambitious project echoes work being done by small groups elsewhere in the country so it is not breaking new ground, it is simply the scale that is different and there is an immediate need to recruit and train community representatives who will liaise with, if not join, the Building Resilience Taskforce (get details here).
Workshops have already been held for early supporters who were shown the simple equipment that can help identify the basics of home heat loss, an online form, a thermal imaging camera to reveal the building's outside face on a cold winter's night when those indoors are enjoying their home comforts, and a pen streaming harmless smoke that shows up any draft around windows, doors or through floors and skirting boards.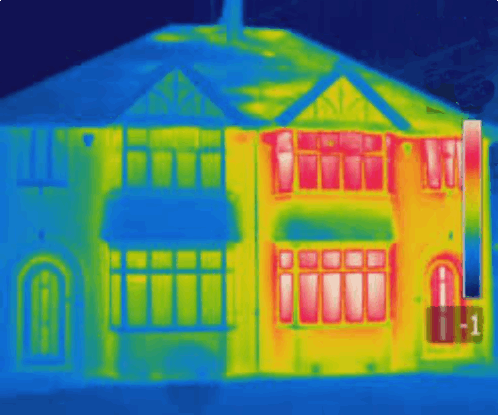 Detect heat-loss with thermal images
As well as noting down the physical details of each visited house these newly skilled household energy assessors are spending time with residents to learn about their daily lives and to fully appreciate individual preferences for keeping warm in winter.
These one-to-one conversations are essential because heating costs aren't all about the efficiency of home heating systems, nor about the effectiveness of whatever insulates occupants from the weather outdoors. Each householder's energy usage is just as much about their normal living habits – the time spent working, eating, sleeping, using the lights, getting the laundry washed as well as using all other electrical appliances.
Answers to those four key questions will emerge as the anonymised data-gathering forms are analysed. A picture will be painted of the state of West Northamptonshire homes this winter - vital evidence for evidence-based decision taking in the coming months by homeowners looking for practical help from tradespeople, from commercial lenders and, not least, from government.