Unusual Rigging – fully committed to circular economy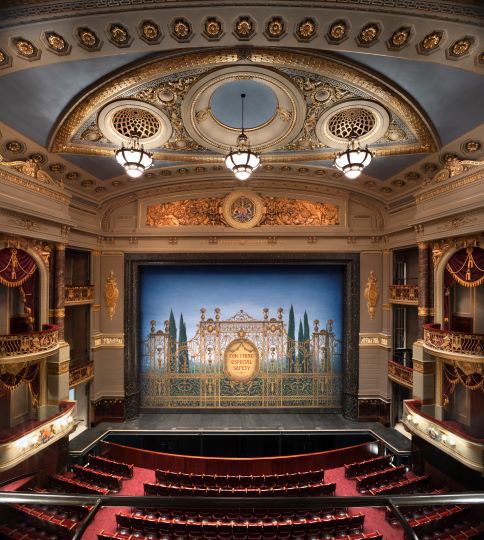 Unusual Rigging, Bugbrooke – committed to the tenets of the circular economy, zero waste, carbon reduction and resource efficiency by Alexina Cassidy
Whether it was the Birmingham 2022 Commonwealth Games Ceremonies, Abba Voyage or I'm a Celebrity 'Walk the Plank' challenge, you will have seen Unusual Rigging's work in action. Established in 1983, Unusual Rigging is the UK's most experienced provider of rigging and stage engineering solutions across the world and its Northampton facility just outside Bugbrooke covers 4.75 acres and employs over 60 staff.
So far, so interesting; but of even more interest is that Unusual Rigging is passionate about sustainability and since 2016 it has applied its business model to the concept of the circular economy – an economy that is regenerative or restorative by design. The three tenets of the circular economy are; to eliminate waste and pollution; to circulate products and materials (at their highest value) and to regenerate nature.
Back in 2016, the first priority was to focus on energy use. Unusual Rigging built a 100kw solar system (392 panels) on their warehouse roof and became a supplier of renewable energy. Their system provides about 60% of their own energy demand and any surplus generated during summer months is exported to the grid.
Alongside the focus on energy, Unusual Rigging worked on their materials. As you can imagine, there is a huge amount of equipment used for rigging and lighting. As a starting point, Unusual Rigging's equipment is designed for durability. Tom Harper, MD, believes that waste is simply a product of bad design. Instead, they are creative and innovative. An example of this is for their new HQ in Bugbrooke, they are repurposing trusses that were used at the Queen's Jubilee and using glulam (glued laminated timber) which is as strong as steel but a much lower carbon option. In 2018 Unusual Rigging worked on the refurbishment of Drury Lane Theatre Royal and they saved the theatre 7,500tonnes of CO2 emissions by renovating, re-using and re-circulating up to 80% of the materials.
Another focus area for Unusual Rigging is waste. Since 2016, they have sent zero waste to landfill. They started with the obvious things; they stopped printing things off, everything went virtual. Their carbon reduction programme began with simple baseline measurements and then over the next 6 years explored all the ways they could reduce emissions. The new HQ will have water- regeneration systems, grey water harvesting system for toilets, ground source heat pumps and yes more solar panels. Pending planning approval, they hope to open the new HQ by end 2023.
Every aspect of Unusual Rigging's work is underpinned by a transition to renewable energy and materials. A circular economy decouples economic activity from the consumption of finite resources and Tom Harper believes it is a resilient system that is good for business, the environment and people. Unusual Rigging has a good relationship with their local community of Bugbrooke. Not only do they provide resources (human, material and financial) to local clubs, festivals and schools but they also support mental health initiatives and national charities.
Tom believes that mindful businesses that have climate mitigation at the core of how they operate can be a force for good in the battle to address the climate emergency.