Amazing Maize Maze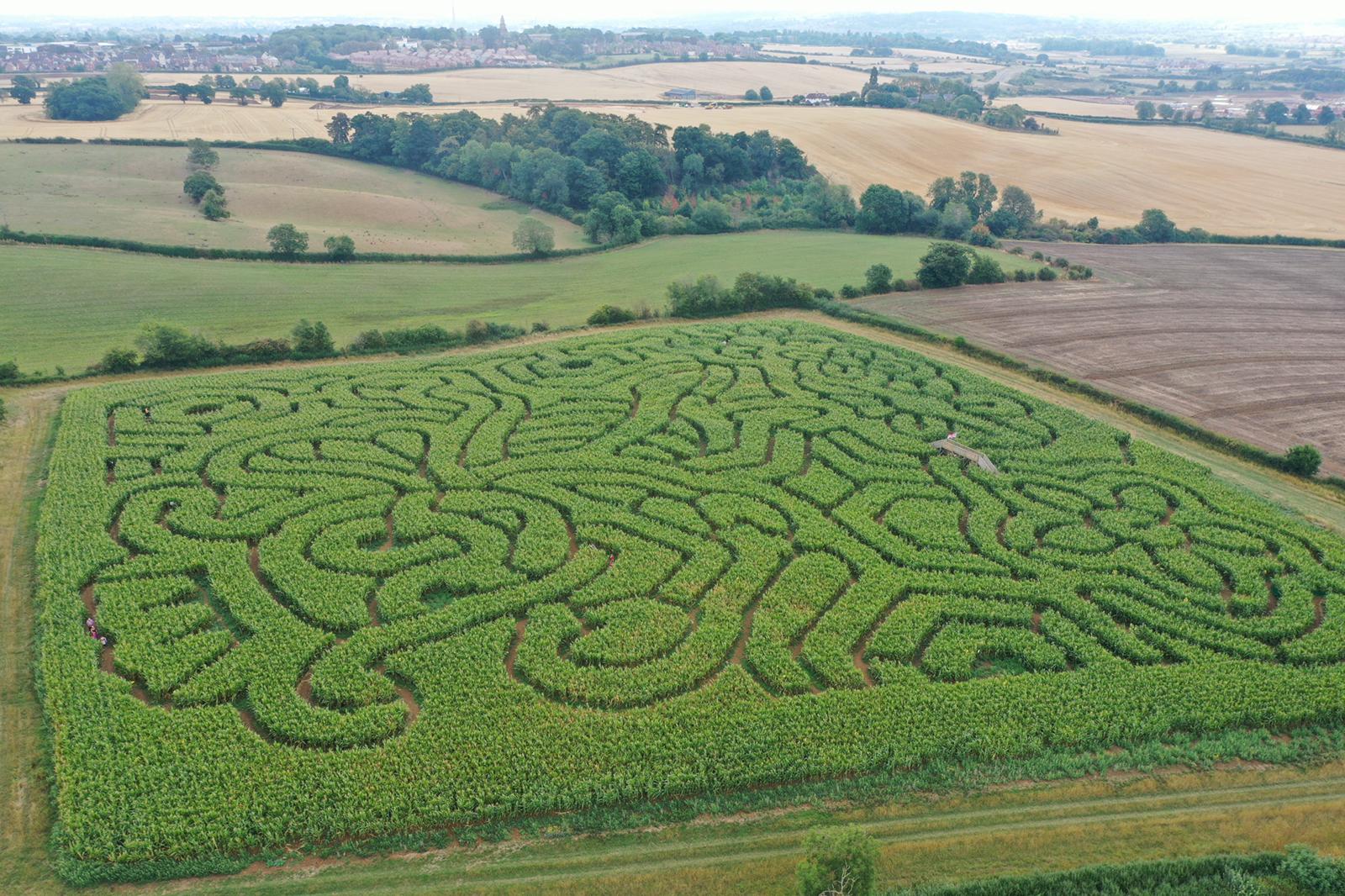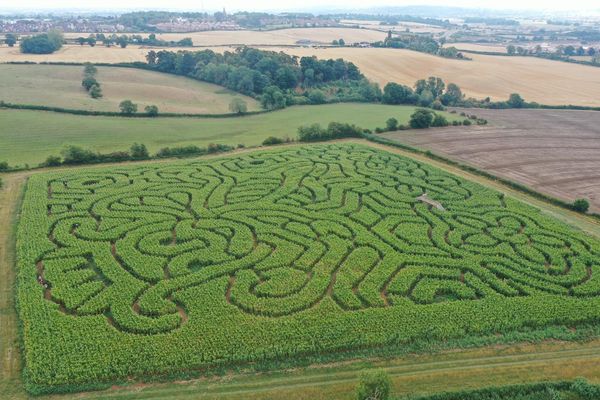 In early September 2022, I visited the Pick Your Own farm at Harpole for a chat with the owner, Teresa Drage. I wanted to find out how her enterprise had been affected by the hot, dry summer.
Manor Farm has been in the family for many years. It is a typical mixed arable and livestock farm of some 600 acres, but in 1988 a pick your own unit was started.  Social media advertising and housing development on the western fringe of Northampton have contributed to its success.  There is a wide range of soft fruits, especially strawberries and raspberries – see https://www.grangefarmharpole.co.uk/. Apart from a few 'cooked' strawberries, it has been a good season for fruit.  The drought has not been a problem: all crops are irrigated and fed by drip. In fact, the fine weather and the cakes, drinks and ice creams have brought out the customers.
A novel attraction, open at the time of writing, was the Maize Maze. This had not been irrigated but still grew above head height. I was amazed to learn how it was created:  each seed was placed in its exact position by a modern seed drill controlled by GPS and software.  For the paths, no seeds were drilled.  The complicated pattern achieved can be seen in the photograph.  In uncertain times, many enterprising farmers are looking to diversify their incomes: this is a fine example.
Soft fruits are prone to soil diseases. Because pick your own requires fixed infrastructure, the crops cannot be rotated round the farm in the normal way.  In the past many growers resorted to chemical soil sterilisation.  Today, most strawberries and raspberries are not grown in the soil. Peat is renowned as the best growing medium but its extraction is not good for the climate. This means Teresa faces a dilemma: one option she is considering is coir from coconuts in India or Sri Lanka. Although coir is a good consistent alternative to peat, it is expensive.     Farming inputs such as energy and fertiliser have shot up in price this year and environmental factors will add further to the pressure.
I also discussed how the drought had affected Teresa's other enterprises.  Grass for her livestock was frizzled by July 2022 and like our neighbour in Harlestone, she was feeding from her stock of winter silage. When the cows turned their noses up at straw, she started on her small stock of silage remaining from 2021.  In 2022, unlike the famous drought of 1976, the season started with soils full of moisture.  So the grass grew well in spring: the first cut of silage was good.  But if Teresa had to buy more animal fodder in the coming winter, she would have found it very expensive.