New England Financial Solutions - investing in the future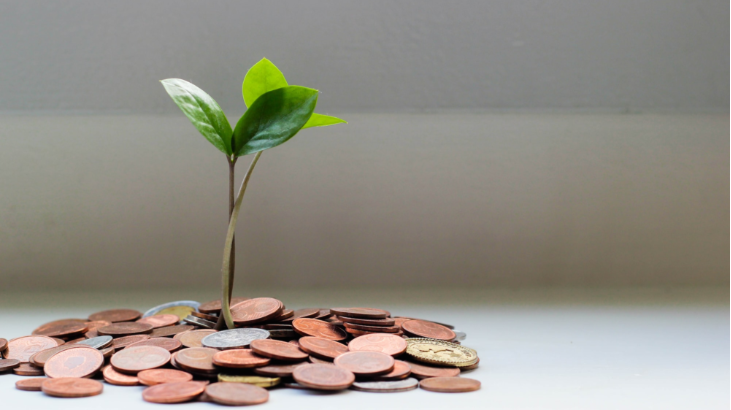 The average person in the UK has £17,365 savings, according to a report published in September 2022 by the Building Societies Association. Savings accounts are the most popular savings method amongst UK adults with over half using them, though when questioned, 23% of savers admitted to not checking the interest rate prior to opening the account. According to data from the UK financial regulator the FCA (Financial Conduct Authority), about 10m UK consumers with more than £10,000 in savings, hold over three quarters of it in cash – the equivalent to stuffing it under your mattress.
This begs the question why. The world of investments is often viewed as a minefield, with many people uninformed or wary of the options, put off by complex tax rules and hidden costs. To add to existing worries, UK savers are increasingly aware that banks and financial institutions funnel money into the fossil fuel sector with 44% wanting them to stop. This mix of confusion and distrust may explain why people are unwilling to pull their cash out from under the mattress and step into the world of investing.
This is where Independent Financial Advisers (IFAs) or Wealth Managers come in. IFAs provide independent advice on all types of investment products. Wealth managers provide a service to customers who have signed an agreement with them to manage their financial goals. To address a lack of personal finance knowledge and focus on long-term financial objectives, working with an expert sounds like a sensible move, yet only 8% of UK adults have taken financial advice.
New England Financial Solutions, a financial adviser based in Northamptonshire, is trying to do things differently, motivated by a profound understanding that their clients, stakeholders and the planet have a shared future and all three need nurture and protection.
They use academic science-based questionnaires not just to assess a potential client's attitude to risk, but also to understand their personal goals and aspirations, to find out what gives their life meaning and purpose. Prior to entering into a contract, the New England Financial Solutions team have extensive discussions with potential clients about social, ethical, and environmental issues as they relate to investing. This in depth research and analysis enables them to build a full understanding of the role that an individual's financial well-being plays in their current and future security.
The company's ethical values and approach have resulted in New England Financial Solutions recently achieving B Corp status. Certified B Corporations are companies that demonstrate efforts to achieve the highest standards of social and environmental performance, transparency and accountability across all areas of their business. They also commit to continuously improve their impact on their employees, their customers, their community and the environment. The New England Financial Solutions team are working hard to reduce their carbon footprint and now hold the majority of their client calls online rather than in person to save on fuel costs. Over 75% of their clients are invested in sustainable ESG funds – funds that incorporate environmental, social and governance issues into the investment process.
New England Financial Solutions has been involved with the local Northamptonshire community over the past 18 years through charitable support and also through establishing close working relationships with other Northamptonshire businesses. At least 20% of their work is pro bono and a new initiative with Northamptonshire ACRE (NACRE) is in the pipeline that would provide free Financial Wellbeing Workshops to Northamptonshire's rural communities.